Join a Day Trading Community With Thousands of Active Members
Our millionaire day trader mentors will teach you how to take your day trading to the next level—the same way they have done for all of our members.

Educational Courses
Get access to more than 10 day trading educational courses

1-on-1 Coaching
Get access to 1-on-1 coaching with mentors and moderators

Live Trading
Get access to watch millionaire day traders trade live.

Chat Room Access
Get access to our chat room, mobile app available.

Daily Watch Lists
Get access daily watch lists with detailed trading plans

Video Lesson Library
Get access to our library with beginner to advanced videos
3 Bonus Giveaways for New Subscribers
Your purchase gets you 1 raffle ticket entry for each bonus giveaway. Purchase must be made by July 28th, 2023 11:59PM EST. Winners will be drawn on August 1, 2023 and will be done live on My Investing Club YouTube channel. Winners will receive an email confirmation.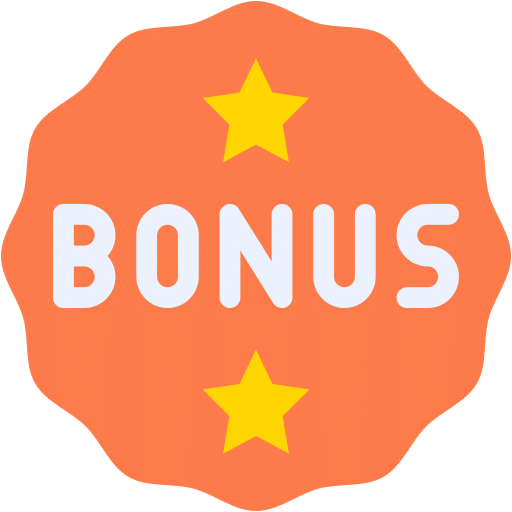 Free ticket to MIC Live Trading Bootcamp 2023
Receive one ticket for in-person entry to our Live Trading bootcamp in Orlando, FL from Aug 19-21. $497 value. Flight and hotel not included.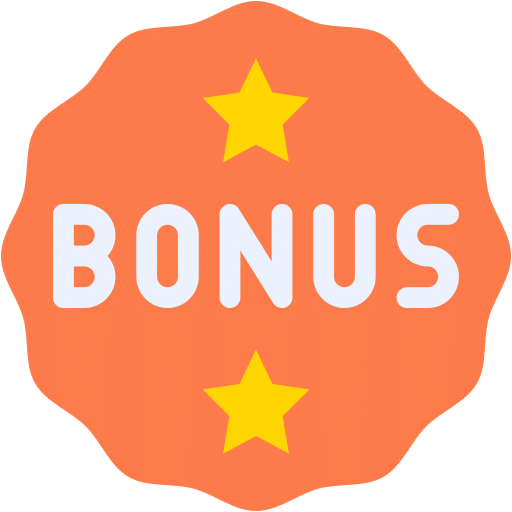 Free Annual Membership
Receive a free annual membership to My Investing Club chatroom and education. $3995 value.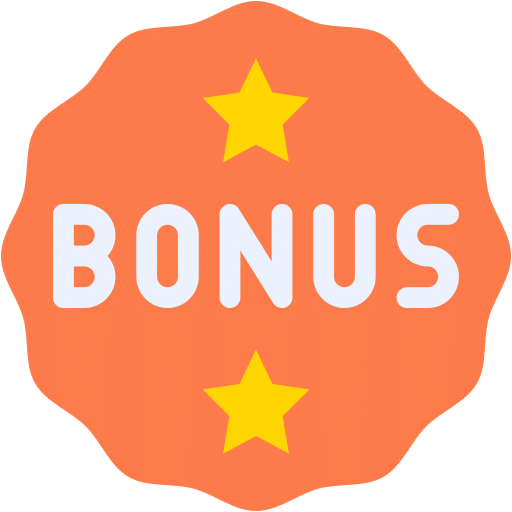 Free ticket to Private Dinner with Alex and Bao
Receive one ticket to the private dinner hosted by Alex and Bao in Orlando, Florida on Sunday night, August 20. $4995 value. Flight and hotel not included.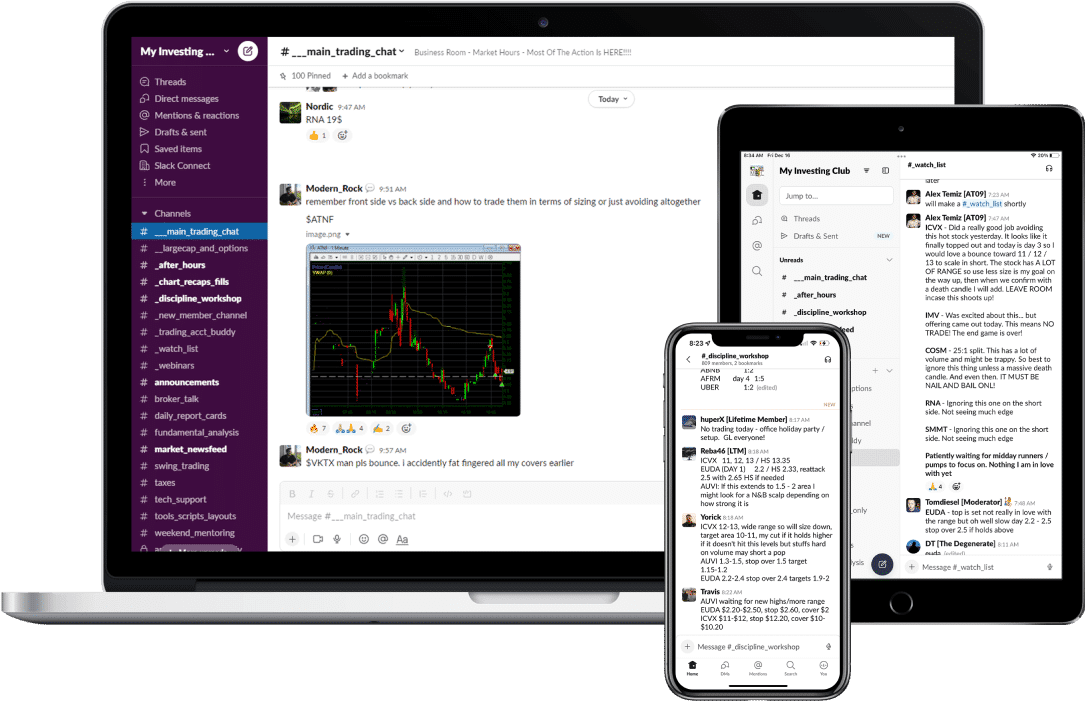 Limited Time Offer
Get a My Investing Club Membership Today
50% Off for a Limited Time Only
Renews at $198/mo after first month
By signing up, you agree to our
Terms of Service
and our full
Disclaimer
. If you don't agree with those terms and our full disclaimer, do not sign up and exit this page immediately.
We have been featured on:

Trading for a Living Is in Your Reach
My Investing Club will guide you through the process of day trading stocks with a team of proven, profitable day traders.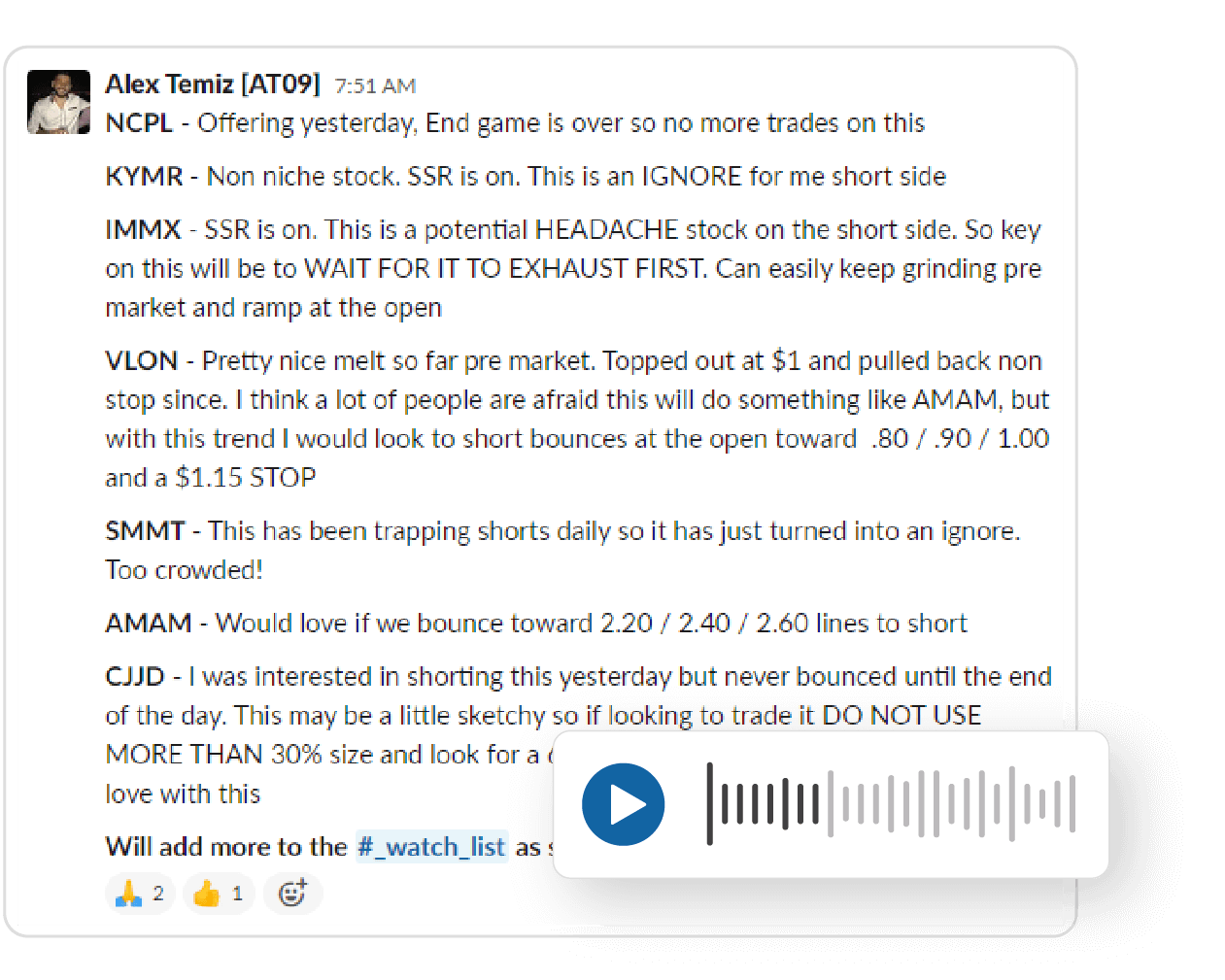 Daily Watch Lists With Detailed Trading Plans
Transform your life and your trading. Get access to the daily watch lists that Alex uses to make millions per year. Mentors send out a detailed plan every single day telling you which stocks they are planning to trade and why with their trading plans!
Daily Watch Lists
Detailed Trade Plans
Live, Pre-market Audio Commentary Broadcast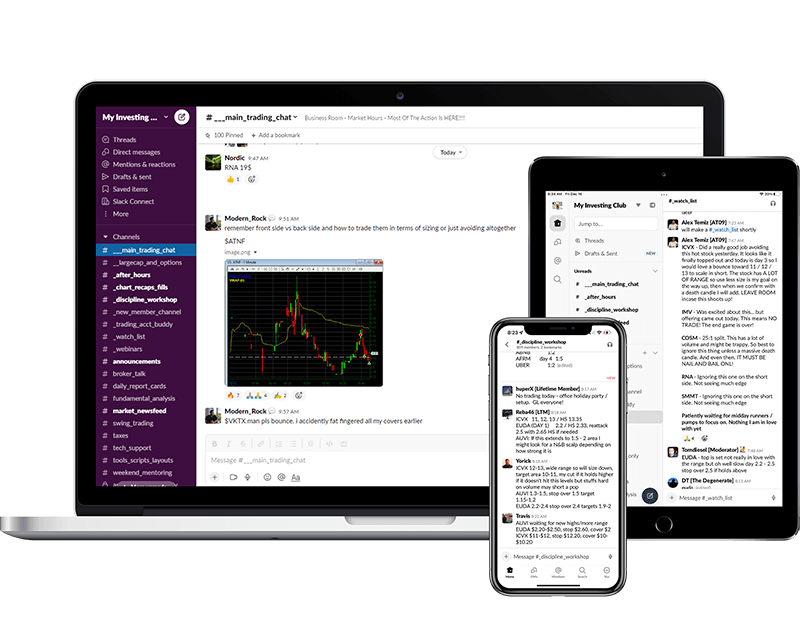 Gain Access to The Collective Wisdom of a Community of Day Traders
Our community is full of veteran traders with all types of trading styles giving real-time commentary. Join today and get access to a community of day traders with decades of experience trading all markets.
Highly Active Chat Room with Live Trading
Real-Time Trade, News Alerts & One-on-One Live Coaching
Mobile App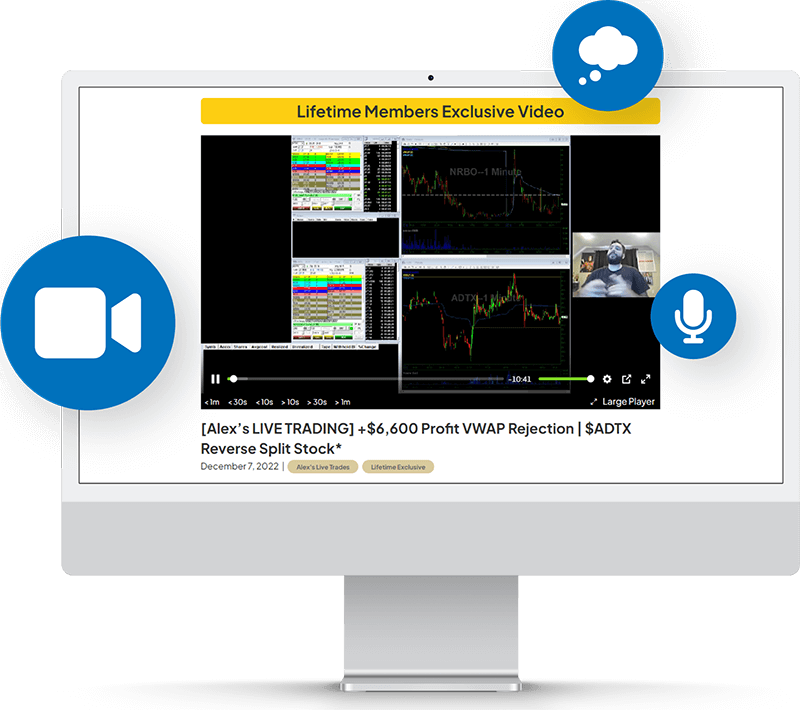 Unrivaled Education and Trading Advice From Millionaire Day Traders
Get access to unrivaled education from the top day traders in the business. And because we're always updating our education materials, you can be sure that you're always up-to-date on the latest techniques and strategies. So don't wait any longer. Join us today and start your journey to becoming a successful day trader!
Daily Video Lessons
Beginner to Advanced  Lesson Library
Webinars and Mentoring Sessions 4x a Week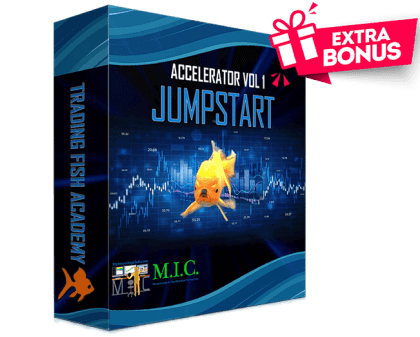 Bonus Offer ($997 Value)
Shorten Your Learning Curve With Our Flagship Course
The Day Trading Jumpstart Accelerator is a  comprehensive day trading course filled with educational content that will guide you to becoming a self-sufficient day trader finding your own stocks, making your own plans, and placing your own trades in the stock market.
Beginner to Advanced Content
Day Trading Strategies for Bear Markets and Bull Markets
Perfect for all skill levels
Check Out What Our Members Are Saying About Us
Get premium access for free to the Day Trading Accelerator, My Investing Club's flagship course, perfect for any day trader of any skill level.
Shorten Your Learning Curve With Our Flagship Course
Our members love the education and mentorship they receive at MIC. "MIC is unlike any other service out there." Their words, not ours. 🙂
Day Trading Accelerator Course
My Investing Club's Flagship Course
Perfect for any day trader of any skill level
17 Sections • 33 Lectures 
Last updated in 2023
WATCH
PREVIEW – Day Trading Accelerator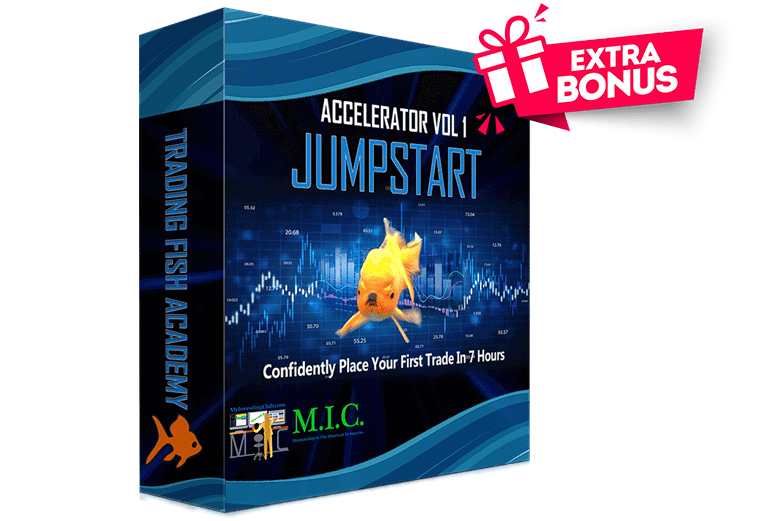 $0 $997
Limited Time Offer
Day Trading Accelerator Course is included in all membership plans
Get Access to Premium Day Trading Educational Courses
Learn proven day trading strategies that have earned Alex over $8.3M in profits since 2020 at no additional charge. Don't waste your money watching outdated courses teaching strategies that don't work in this difficult market.
Here's What Our Members Have to Say
Our members aren't just satisfied, they are successful traders and they're making money