We're revolutionizing trading education.

#OurStory
Our Story
Bao and Alex originally met on Twitter. Bao had started THE Trading Fish (@mrockrulez) Twitter account and was giving free trading advice through that medium. Eventually, Bao gave a presentation in Vegas. Alex decided to attend and they quickly became close friends organically. They stayed in touch for years, sharing trade ideas, building their friendship and helping others on their trading journey. In 2017, they decided it was time to take it to the next level and help as many traders as possible become consistent and profitable. In 2018, MIC was born and the rest is history.
"Consistency is the ultimate goal of a day trader. It's not how much money you make — it's being consistent."
01.    15 years of trial and error
It took Bao and Alex a combined 15 years of trial and error and tens of thousands in tuition (losses) paid to the market before finding consistency on their own without mentorship.
02.    Setting the standard
Bao then went on to set the gold standard in the trading industry at the time for biggest day trading profit in a single day of $1.4M. Shortly after, with his mentorship, Alex had his own record day of  $660,000 in one day!
Show Me The $1.4M Day     Show Me The $660K Day
03.    Changing the game
Now they're revolutionizing trading education and setting the gold standard for what professional mentorship and education should be for day traders looking for a place to call "home".
Our Mission
It is our mission to mentor and guide as many people as we can to becoming consistently profitable day traders.
Why? When we first started, we wished there was someone to help us.
Instead, we had to learn everything on our own so we created MIC to help new traders and struggling traders find success, and ultimately, total financial freedom.
Our Vision
Mainstream trading education often teaches good people terrible trading habits and as a result, they never really get a fair shot at making it as traders.
We set out to change that by offering people a real, professional day trading education and in doing so build the benchmark trading community for consistently profitable traders.
25 Year Old Millionaire Stock Trader Alex Temiz
Q+A at SMB Capital Prop Firm In NYC
Day trading authority,
@Modern_Rock (Full interview)
Interview with Alex Temiz, My Investing Club (MIC) Co-Founder
In our latest day trader interview, we chat with the young and talented Alex Temiz who co-founded My Investing Club with Bao Nguyen…
From Starbucks Barista to Millionaire Day Trader: Alex Temiz
I think a lot of things have changed in the world of Wall Street. In the past, there was a significant barrier to entry to get started in this business. Access and information in the market were only available to the top hedge funds. Still, these days with apps like Robinhood, it has become effortless to become an "Investor" or a "Trader." The portrayed stereotype doesn't exist anymore because the game has changed, especially since the Gamestop and AMC craze that happened earlier this year.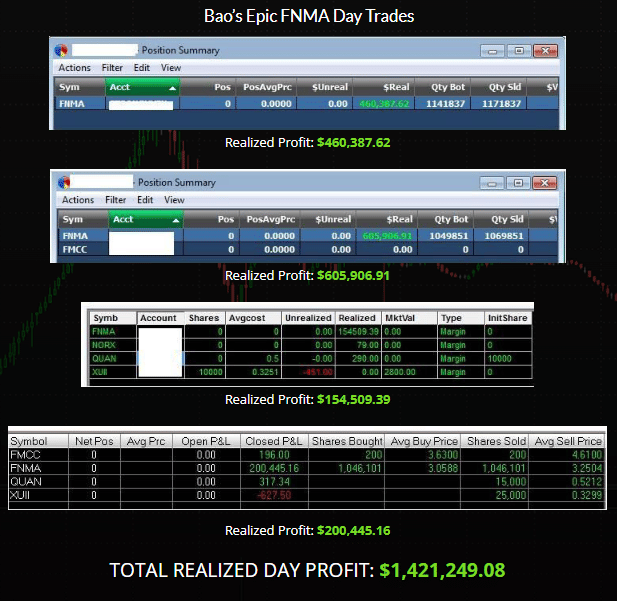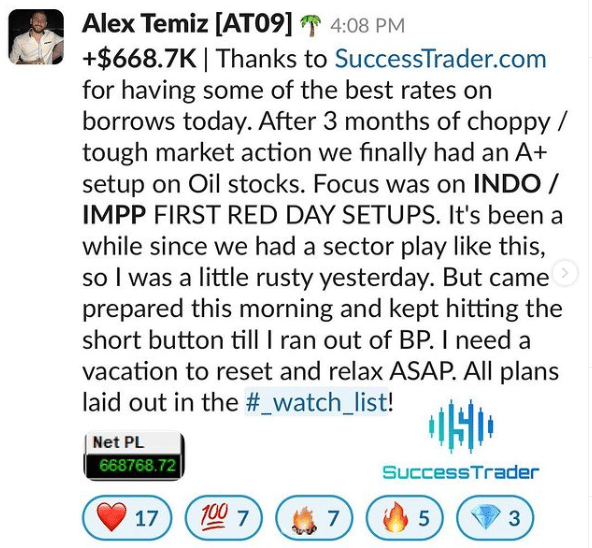 Register for our Free Training Course